Mizuno ST190 Woods

Mizuno's New ST-190 Woods - Reach Beyond
The Mizuno ST-190 drivers and fairway woods represent a substantial leap forward for the brand in 2019. Every possible avenue to speed, distance and control has been explored in the planning, research and creation of these clubs. The effort appears to have paid off with these outstanding woods that offer even the most modest of golfers a significant distance advantage without the comparative price tog of some of the more prominent manufacturers. There is a balance between all-out technology and aesthetic that is difficult to achieve. Often a club that is fully loaded with green seeking tech can have a less than attractive appearance but not so with the new ST-190s.
The ST-190 Driver
The goal for the new Mizuno ST-190 driver was to build on the successes of the previous generation and push performance further. The Forged SP700 Titanium face is even faster and now combined with an even lighter CORTECH structure that results in increased ball speed despite the reduced mass. Carbon composites are a familiar sight on all high-end modern drivers and the ST-190 is no exception. Turning the club over and looking at the sole there is a fixed weight to increase stability and MOI but when you turn over the ST-190 G driver there's an awful lot more to see. The ST-190 G driver features twin 7g weights in two external tracks that can be set to drastically reduce spin. Set both weights in one track to produce a heavy draw bias or set them both in the other for a huge draw bias. Finally, harmonically tuned internal ribs produce a solid sound at impact.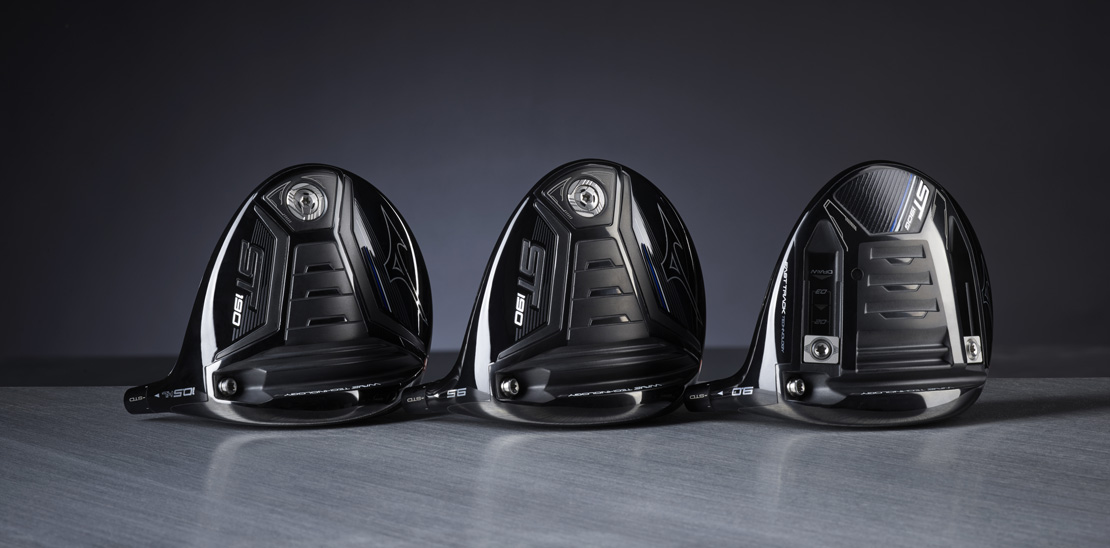 The ST-190 Fairway Woods
Mizuno say the new ST-190 fairway woods harness the "dark art of distance" to produce a deeper, more powerful fairway wood. Starting at the point of impact the clubface is constructed of high energy HT1770 maraging steel mounted on a lower spin chassis to flex more like a driver. Looking down on the club at address the lightweight carbon composite crown has allowed for a further 4g of mass to be moved lower into the club, deepening the clubface to lower spin. The amplified wave sole plate matches the ST-190 and ST-190 G drivers in its construction with a larger first wave that balances sweet spot height and with stability to improve forgiveness for off center shots. Lastly, the same harmonic tuning found in the driver gives the ST-190 fairway wood a powerful sound and feel at impact to inspire confidence on every shot.