TaylorMade M5 Golf Clubs

TaylorMade's New 2019 M5 Range
TaylorMade are back in 2019 and once again claiming the early lead for #1 Driver in Golf™ with the new M5 metalwoods. The M family continues to grow and develop with each iteration and the pace of research and development does not appear to have slowed at all. Loaded with some familiar but enhanced technology and some additional refinements to design, look and feel the 2019 M5 driver and fairway promises to be a bit of a showstopper.
2019 M5 TWIST FACE™ Has a New Twist
The success of TWIST FACE™ technology has been undeniable, so much so that the new 2019 M5 drivers and fairways feature the revolutionary hook and slice dampening face. This year, however, the designers at TaylorMade have taken things one step further with the introduction of the Injected Twist Face. Backed by a reengineered Hammerhead slot (2.0) the titanium face (with redesigned Inverted Cone Technology) is now backed by variable amounts of an injected resin that maximises the potential ball speed
The New TaylorMade M5 Driver
Each M5 driver is inspected and tuned before leaving the manufacturing facility to ensure conformity and uniformity among every club head. Currently, there is an accepted level of variability among club heads but this new attitude to replicatible results means every M5 driver will have an exact level of performance. Each driver has been designed to perform above the legal limit and then tuned using a proprietary algorithm to determine how much resin should be added via the tuning ports. So what does all this mean in real terms? A 20% reduction in face thickness gives the M5 driver a 66% larger sweetspot when compared to the 2018 M3 driver and a 100% increase in sweetspot size over the M1.
In addition to the speed injected face the M5 driver also features an inverted T-Track with two moveable 10g that allow for a more intuitive and precise Center of Gravity (CG) adjustment with a potential 1,770 configurations. That is a huge number of possible combinations but finding the best setup has been simplified with easy to understand High/Low and Draw/Fade positions. Add to this the 2° loft sleeve and it is easy to see why the M5 is the most customisable driver TaylorMade have ever produced.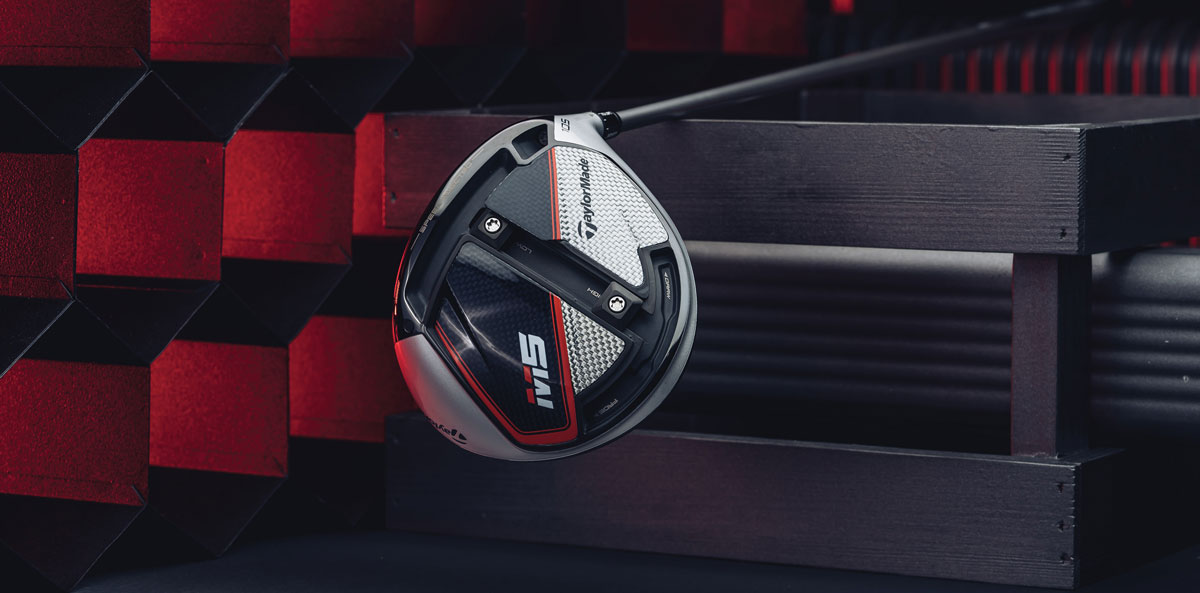 The New M5 Fairway Wood - Twisted the Right Way
To some it may have seemed like an inevitable progression to bring TWIST FACE™ technology to a fairway wood but the process was a challenging one. In order to adapt this revolutionary system to the M5 fairways the TaylorMade team employed advanced analytics from thousands of shots. The club face now reduces the likelihood and game ruining impact of a mishit ball on the high toe or low heel in much the same way as the driver only with redesigned and reengineered geometry.
TaylorMade have been refining the multimaterial head construction for well over a decade and the new M5 fairway is a direct beneficiary. The titanium body, carbon composite crown and steel weight combine to offer the best features of each material. The strength of titanium and light weight properties of carbon reduced the overall weight to such an extent that the designers had a huge amount of discretionary weight to play with when redesigning the sliding weight system. Add to this the 12-position loft sleeve for up to 4° of adjustability (+/-2°) and you have the most cutting edge fairway wood on the market.
"The M5 fairway wood is a new super adjustable fairway wood featuring ground-breaking new titanium-carbon construction with a massive 65-gram movable weight. This is the first ever fairway wood to use our revolutionary Twist Face technology for unparalleled accuracy and game-changing performance."
Tomo Bystedt, Senior Director, Product Creation, Metalwoods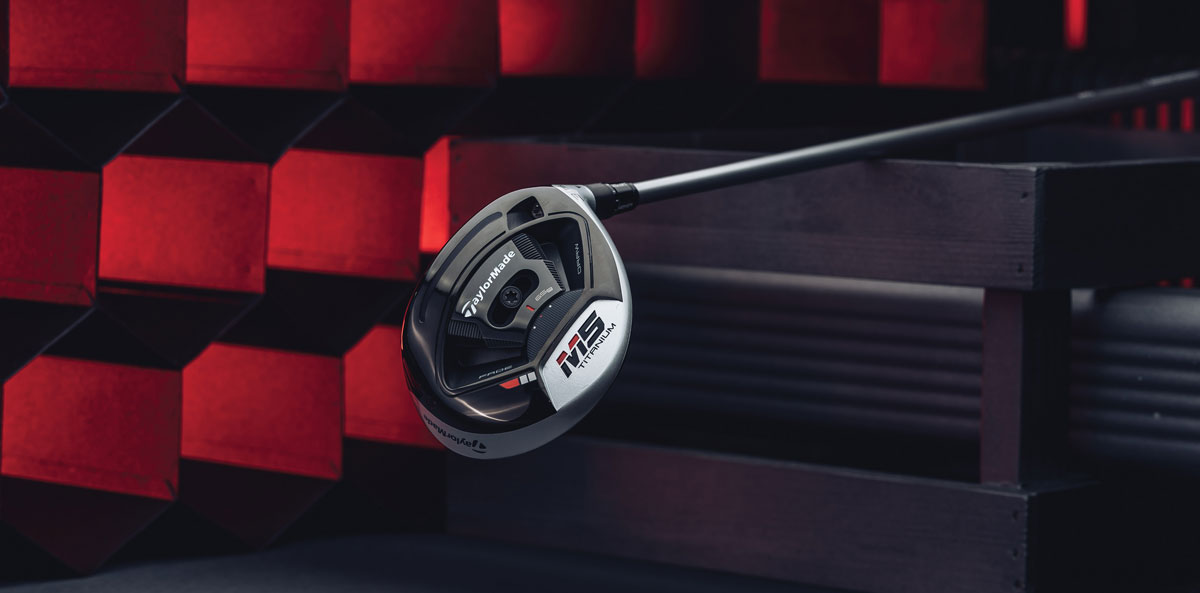 When Can You Buy the New M5 Driver and Fairway Wood?
The new TaylorMade M5 driver and fairway wood will be available to pre-order from January the 14th 2019 and will be on full retail sale from February 15th 2019. The M5 Tour driver will be available on March 1, 2019
How Much with the New M5 Driver and Fairway Wood Cost?
M5 Driver and Tour Driver RRP - £499
M5 Fairway Wood RRP - £369
What Specs do the M5 Driver and Fairway Wood Come In?
M5 Driver and Tour Driver - 9° and 10.5° lofts with either a Mitsubishi CK Tensei Orange 60 and Project X's new HZRDUS Smoke 70 shaft as standard or plenty of FOC custom shaft options. The stock grip will be the MCC Decade grip from Golf Pride.
M5 Fairway - Rocket 3/14° (RH only), 3/15° and 5/18° lofts and come equipped with a Mitsubishi CK Tensei Orange 75 (X) and 65 (S, R) with numerous additional shaft options available at no additional cost. The stock grip is the MCC Decade grip from Golf Pride.