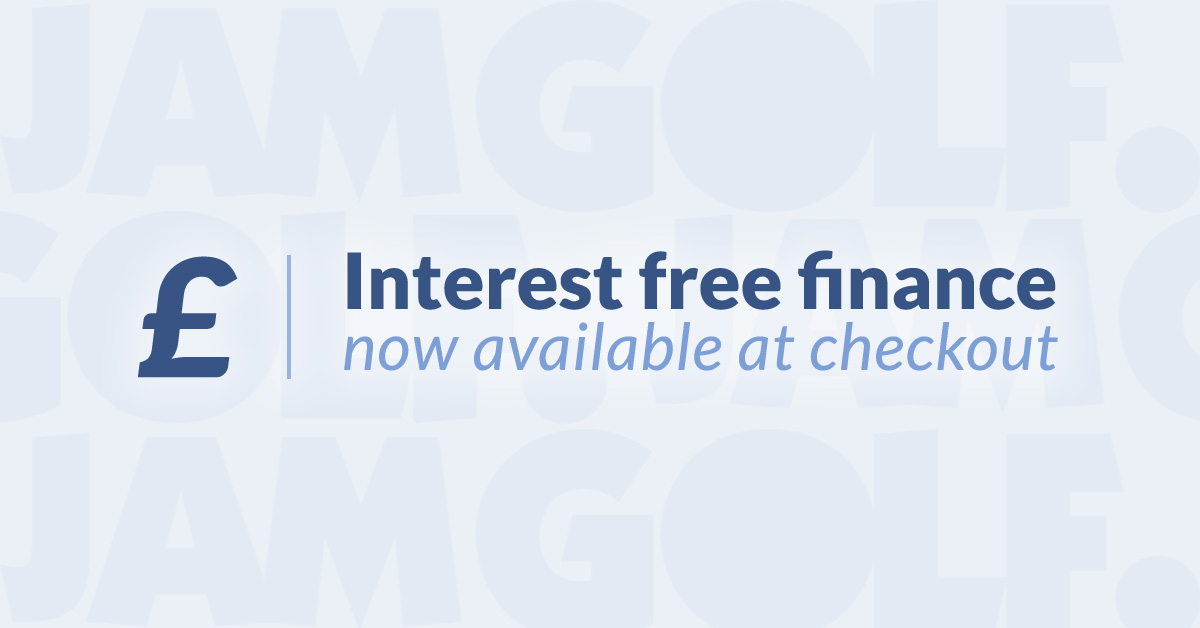 Buy Golf Clubs with 0% Credit
Why wait for the latest gear?
We want to do all we can to make sure every golfer has access to the very best equipment available and we appreciate that not everyone has the cash on hand to spend on golf clubs, trolleys and bags. To open up the possibility of owning pro level equipment to more people JamGolf offer 0% credit on all orders in excess of £250 with 0% deposit (Based on your personal circumstances we may request a deposit and reduce your monthly payment or request a guarantor). The process is simple and, once your application is accepted by our finance partner via their secure system, your brand new kit will be shipped out for you to enjoy.
How to Buy Golf Clubs
Your new clubs are only a few clicks away and the ordering and credit application systems are really straightforward.
Step 1 - Pick Your Products
The first step is arguably the most fun as this is where you can go wild and pick your dream products. In this example we've chosen a TaylorMade SIM Driver as it qualifies for 0% by being more than £250 but you can choose whatever you like! Once you have chosen the standard or custom fit options you need you can experiment with credit options to see how much you would pay per month By clicking on View Details in the blue box.
Step 2 - Play with The Credit Example Calculator
To get a better idea of how much you would pay if you chose 6 months or 12 months or decided you would like to make a part payment as a deposit we've provided a credit calculator. Simply click either 6 or 12 months and move the deposit slider up or down to see what your monthly repayments would be.
Step 3 - Add to Basket
Now you have an idea of how much deposit you would like to pay and which term best suits you, it's time to add your new clubs to the basket. Just click the Add to Basket button and you're one step closer to completing your interest free purchase!
Step 4 - Select Shipping Option
To reduce the amount of time it takes to get your order you can include the cost of shipping in the total. This means you can spread the cost of the fastest delivery option over the length of the credit term.
Step 5 - Finalise Your Order
Now that you know what you want, how you want it to be shipped and the credit options you think are the most sensible it's time to finalise your order. Click on the blue Pay Monthly button and you'll be taken to the actual credit calculator where you can make a final decision on how much deposit you want to pay and how many months you would like to spread the cost over.
Step 6 - Arrange Your Interest Free Credit
Now that everything is decided it's time to click the green Proceed to Application button to arrange your intrest free credit. This will take you to the credit company's secure site where you will fill in your details. The system will then verify if you qualify for interest free credit, allow you to sign the credit agreement and authorise a direct debit mandate from your bank account.
That's it! Your shiny new equipment will now be delivered to you and all that's left is to get out there, enjoy it and let everyone know how easy it was to buy the golf clubs and equipment you really love with 0% credit at JamGolf.
*Please note: no discount codes can be applied to Finance option
Finance provided by Divide Buy. Find out more information here