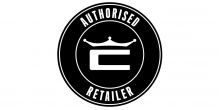 Cobra
Cobra Golf's journey began many years ago in the early 1970's and has been a long and successful one since. In the mid 1990's the company was bought by American Brands Inc. and included under the Acushnet umbrella. Since then the company has again changed hands but has continued to grow and be successful by sponsoring tour players and producing stunning clubs, bags, apparel and more. Few companies can lay a claim to being truly innovative but Cobra Golf has been pushing boundaries from the early days. In the mid 1970's Cobra developed a revolutionary golf club simply called "The Baffler" that gave rise to entirely new category of golf club - The Utility Wood.
Cobra Golf has been a hotbed of innovation in the intervening years and was responsible for one of the most significant breakthroughs in club manufacturing, more specifically, graphite shaft production. Cobra introduced the Autoclave curing system that allowed graphite shafts to be strengthened under compression and led to far superior levels of quality and performance. For anyone that knows, Cobra clubs are a just a little bit special and should not be overlooked or underestimated.
JamGolf works closely with our friends at Cobra to make sure we are able to bring our customers the full range of products from this forward thinking, innovative company. If you have any questions about Cobra Golf or any of their products you can get in touch with us and we'll take you through what your best options are.