Tiger Woods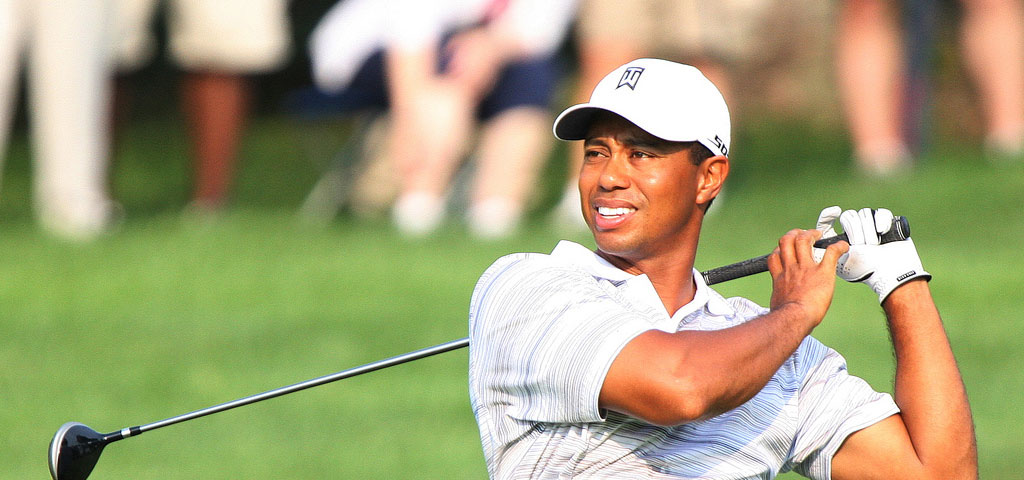 Tiger Woods - Masters 2019 Winner
The tale of Tiger Woods has so far been one of extremes. From the extremes of success to controversy and scandal the California native has kept us on the edge of our seats and not always for the right reasons. Victory has been a stranger to Tiger in recent years but the drought has ended and a deluge of triumph has come. After an 11 year year wait we witnessed Tiger Mania once again in full flow the 43-year-old held aloft his fifth Masters trophy and took his fifteenth major win. Love or hate the controversial man his skill, resilience and downright tenacity is undeniable but what clubs were in his bag for this iconic win?
What's in Tiger Woods' Bag?
The golf clubs used by Tiger Woods represent the absolute pinnacle of club technology from TaylorMade and included some very special irons. First out of the bag is the TaylorMade m5 driver. The M5 driver is absolutely jam-packed with technology form the SPEED INJECTED™ head that is individually tuned to reach the maximum legal speed limit to the TWIST FACE™ technology that reduces ball flight deviations this is a driver that can make anyone faster. Next up Tiger Woods opted for the new M5 3 wood paired with a slightly older M3 5 wood. The combination obviously worked a treat.
Tiger's choice of irons was a fairly obvious one as TaylorMade supplied him with a prototype set of P7TW Irons that the man himself collaborated on. A thinner topline, longer blade length and deeper grooves give these irons a championship feel. If you want to see just how good these irons are you'll need to be quick as only 300 sets will be available in the UK and Europe (JamGolf are one of the few retailers that will have some) alternatively we'd suggest a set of TaylorMade P790 irons.
With a wide selection of irons (⅔-PW) there was no need for a gap wedge or the addition of the TaylorMade GAPR in his Masters bag. Instead Tiger opted for two TaylorMade Milled Grind wedges in the same 56° and 60° lofts. Finally the putter choice was the familiar Scotty Cameron Newport 2 GSS. Tiger has been through a few different putter options recently including the TaylorMade TP Black Copper Collection - Juno but it was the Scotty Cameron Newport 2 that clinched the victory.
Personal Info
Name: Tiger Woods
Height: 6' 1"
Weight: 185 lbs
Born: December 30th, 1975
From: Cyprus, CA
College: Stanford University
Career Highlights
Master Winner x5
U.S. Open Winner x3
The Open Winner x3
PGA Champs Winner x4
Player of the Year x7
Leading Money Winner x6