Xander Schauffele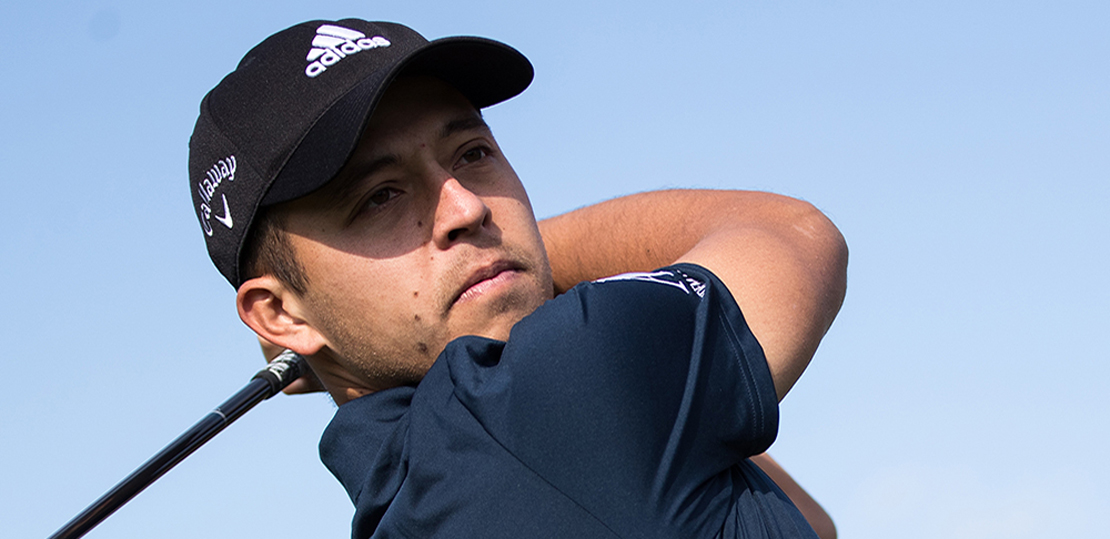 Xander Schauffele - What's in the Bag?
Xander Schauffele turned pro at the tender age of 22 after a successful collegiate career during which he amassed an impressive number of records. At San Diego State University Xander held records for the all time lowest tournament score with an outstanding -17 as well as records for number of birdies and eagles. This early success can be traced back directly to Schauffele's father who was his first and only swing coach. Unlike many coaches Schauffele senior did not use ball tracking or video to refine young Xander's swing but relied heavily on theoretical knowledge of the physics of golf. This unorthodox approach has clearly worked.
After turning professional in 2015 Xander made his way to the PGA in 2017 where he would go on to win Rookie of the year and start making a name for himself. Little did anyone realise that two short years later Xander Shauffele would tie for second behind the legendary Tiger Woods at the 2019 Masters tournament where he took home a considerable prize purse of $858,667. Perhaps more importantly than the pot of gold was the performance that saw him go 12 under and place himself firmly at the forefront of the subsequent media storm. There's no doubt that Xander Schauffele is one to watch in the future as the 25 year old appears to be getting better and better with every passing tournament.
Personal Info
Name: Xander Schauffele
Height: 5' 10"
Weight: 175 lbs
Born: October 25th, 1993
From: San Diego, CA
College: San Diego State University
Career Highlights
Masters Tournament T2: 2019
U.S. Open T5: 2017
The Open Winner x3
The Open Championship T2: 2018
PGA Championship T35: 2018
PGA Tour Rookie of the Year