Ping i500 Irons Steel Shafts
JamGolf Pro Review Please note custom orders usually take 10-14 days to be built by the manufacturer.
Show Customer Product Reviews
The I500 Irons from Ping
After hitting this sleek, blade-style iron you'll be amazed at its incredible speed, distance, and towering trajectory, with stopping power that gives you a real competitive advantage. The forged C300 maraging-steel face, metal-wood-like construction and hinged cavity create the conditions for unprecedented speed, power and distance.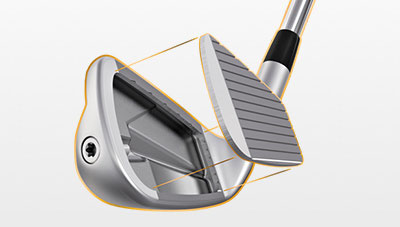 Powerful Forces
A forged, C300 maraging-steel face combines with a 17-4 stainless steel body for metal-wood-like performance, resulting in faster ball speeds and much longer, higher-trajectory shots with stopping power.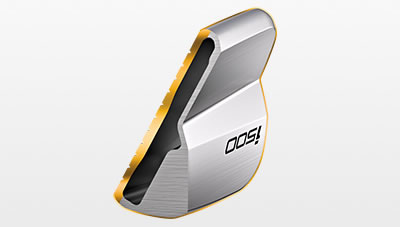 Muscle-Back Look
The muscle-back geometry helps to hinge the precision-milled, forged, C300 maraging steel face, which flexes, adding dynamic loft while increasing ball speed, trajectory and distance.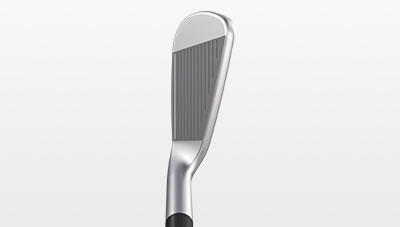 Compact Design
The clean, blade-style shape with minimal offset produces so much speed and distance that you'll be able to hit one less club into greens.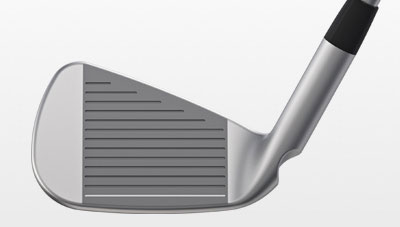 Precision Grooves, Face
The face and grooves are precision-milled to provide a flat surface for ensuring consistent ball speeds and reliable ballstriking.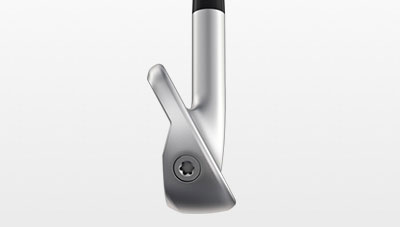 HydroPearl Chrome 2.0 Finish
This premium finish helps ensure impact consistency and distance control from the rough and wet conditions while adding to the high-end appeal of the club.
Ping i500 Irons
Reviewed By: Andy Myers
Not going to lie, when the demo heads came through I did question as to what on earth these irons were but after I'd looked down on them and hit a few I suddenly changed my mind.
These irons look great but unlike other irons in their category they are LONG so are really going appeal to those better players who might be needing some more distance. As with the g700 irons, these are hollow and the 17-4 stainless steel body has a forged maraging C330 steel face that is plasma welded which really gives a great ball speed. These features do, however, come at a bit of a price in that the sound is rather tinny so whilst the look and playability are great, some better players may want to consider this.
Nonetheless, these are a great set of irons, they produce a great ball flight go a country mile and look fantastic. If you want even more distance, as with the i210 irons these come in a power spec which delfts them bit be mindful of the effect this may have on your distance control and the likely lowering of the ball flight as I've seen myself in fittings.
Andy's Pro Tip
Avoid the power spec in these irons unless you have been fitted at Ping. It'll be hard to get these great irons airborne so accept the great distance gains already made.
Here's our pro review

of this product

Ping i500 Irons

Not going to lie, when the demo heads came through I did question as to what on earth these irons were but after I'd looked down on them and hit...

Read the full review
Reviewed by: Andy Myers